Amazon Basics Packaging System

Designer: Jordan Richards
Creative Director: Andy Kribbs
Global Creative Director: John McHugh



In 2021, I was tasked to create and design the global packaging system for the Amazon Basics brand. The system had to scale and adapt across hundreds of different products and package shapes. Due to global fulfillment and compliance guidelines the system also had to accommodate 9 languages.


The Problem
The old system lacked a consistent brand system and differed across products. The system also didn't meet global language compliance guidelines.
The Process
How do you design a packaging system across so many different shapes and sizes? As I began to think about this problem I realized the packages essentially covered 3 main types - 1-Sided, 2-Sided and 6-Sided panels. I then broke down the main components of the package and defined each item to build the guidelines.
The Guidelines
Each element is carefully considered and proportionally sized to the variety of package shapes and sizes. The guidelines are broken up into easily navigable chapters for the designer and fulfillment centers - the designer would flip to a specific section basedon the number of panel sides the package has, and follow the appropriate typographic and element sizing. Included, is also the 'unique shapes' and 'regional' chapters for outlier use-cases.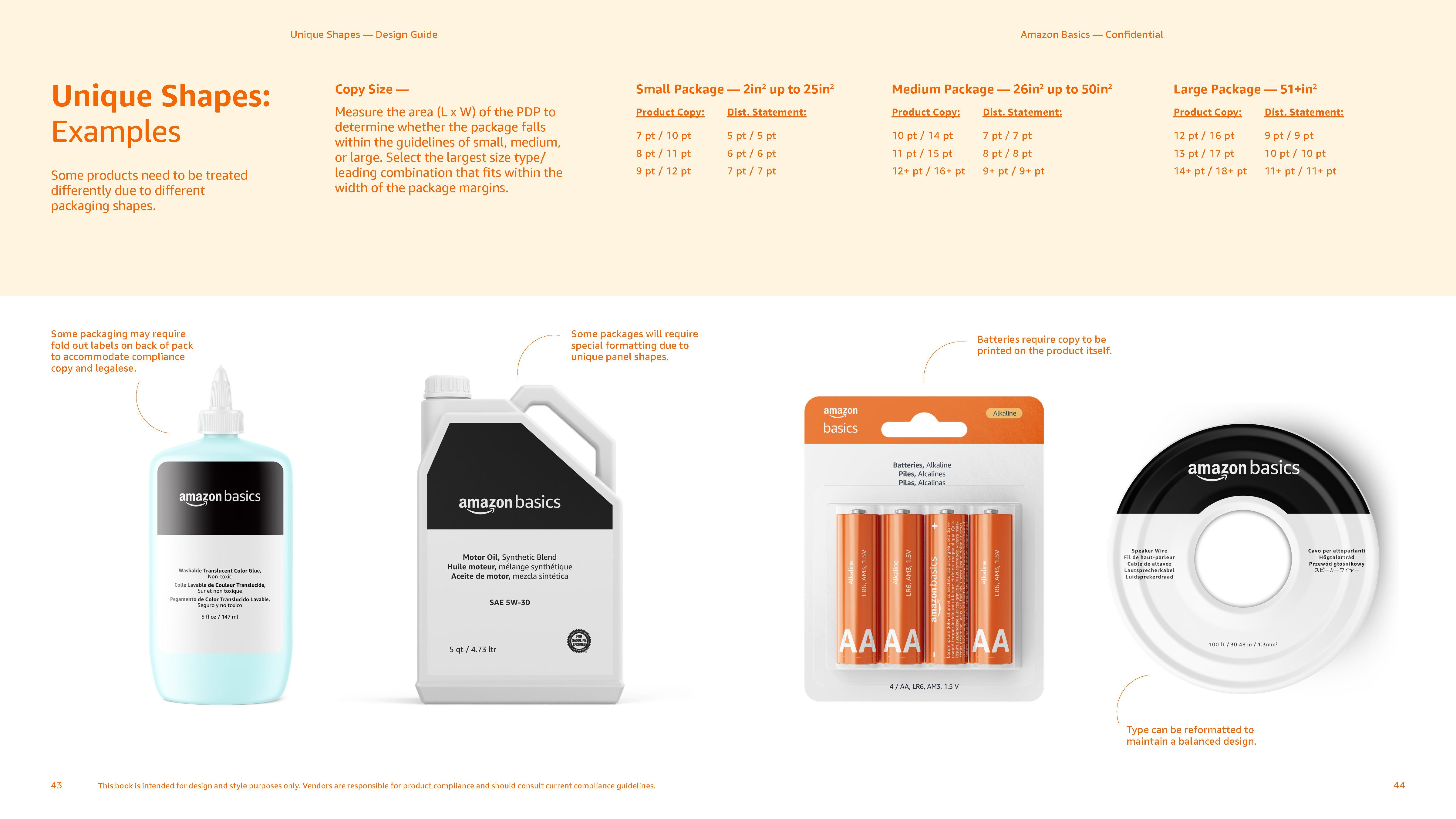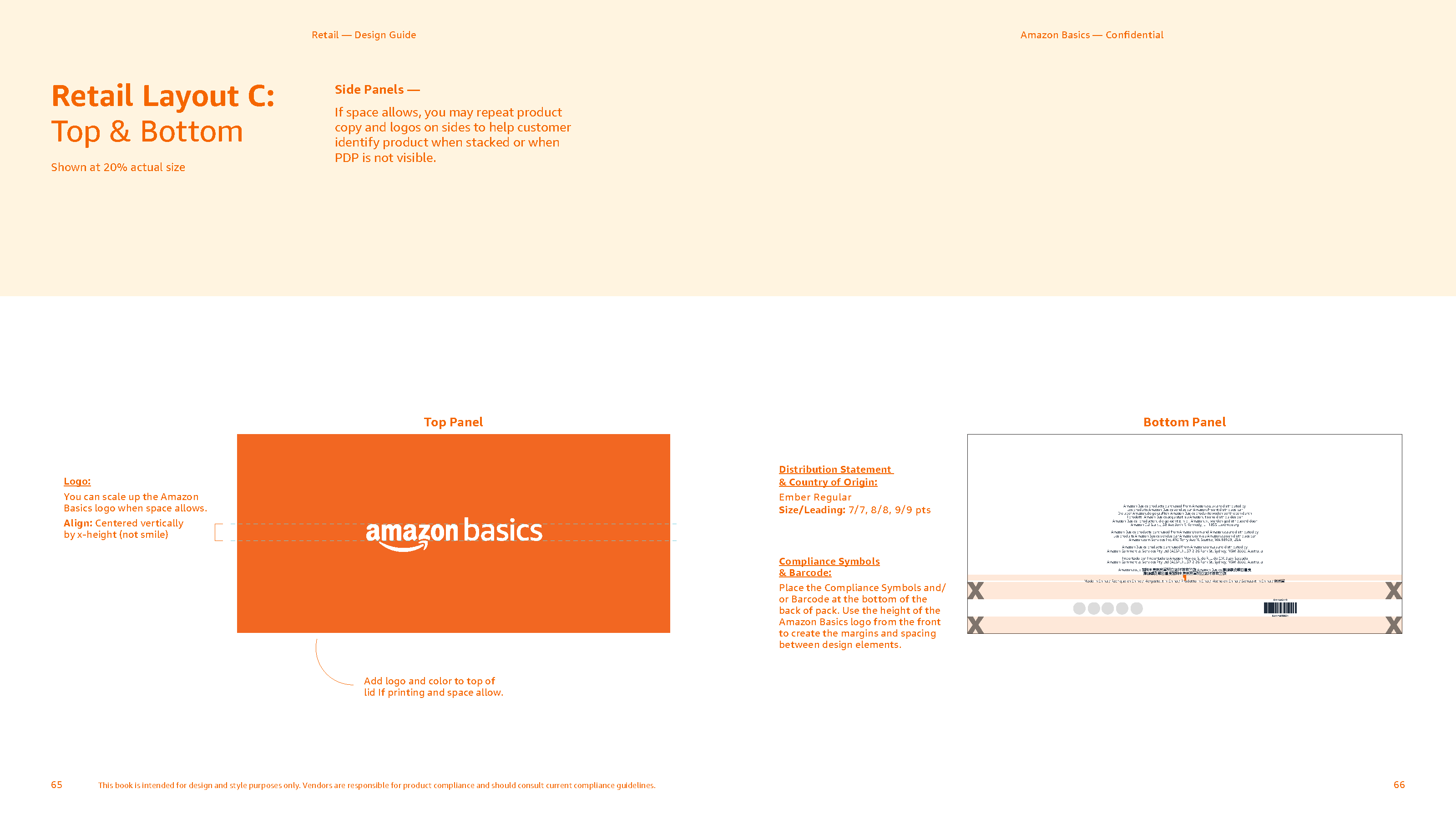 The Solution
The final design is adaptable, scalable, compliant and basic. The design establishes a cohesive look and feel across all products while maintaining global compliance standards. The system also scales across both retail and direct-to-consumer products.